regular price
Offer price
$75.00 USD
Unit price
by
Offer
Sold out
Python Leather Belt
Features:
Outer material: 100% natural python skin in shades of orange and brown.
Belt width 3.5 cm
Inner material: cow leather.
Oval buckle closure.
Exclusive Limited Collection.
Handmade in Spain.
Handcrafted with 100% natural products, the Large Layered Orange Python Skin Belt features a natural python skin exterior with an elegant warm orange hue, with large layers. Being handcrafted, the leather pattern is unique and unrepeatable, so you will not find two identical belts.
This will make your outfit something never seen before and will help you shout to the world that you are a unique person with personality and good taste.
Regarding its interior, it is lined with authentic cowhide leather, a flexible material that is resistant to use so that you can wear this belt on all the occasions you want.
It is lined in a striking red color where you can see the Anna Milan seal of authenticity, as well as the inscription "legitimate skin" that ensures that it is made with 100% authentic python skin.
Regarding the closure of this belt, it has an oval buckle with a gold-plated edge and covered with the same orange python skin to offer uniformity to the whole.
It also has a gold thumbtack with the Anna Milan logo.
This belt from the exclusive Anna Milan collection is perfect for combining with cold colours, making it the ideal complement for elegant outfits in white, gray or black, as well as models in violet or bluish tones.
If you want a unique garment from an exclusive collection with the authentic seal of Anna Milan in your wardrobe, the Large Layers Orange Python Leather Belt is what you are looking for.
Compartir
See all the details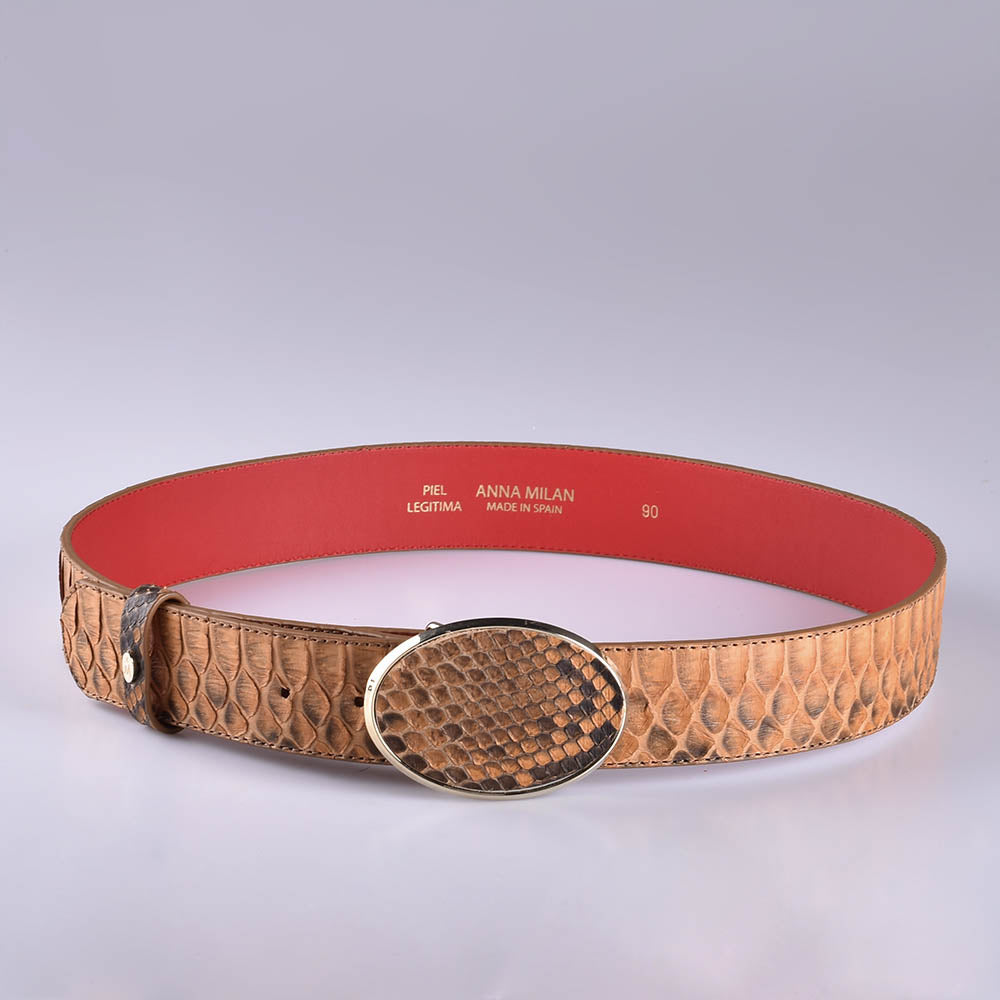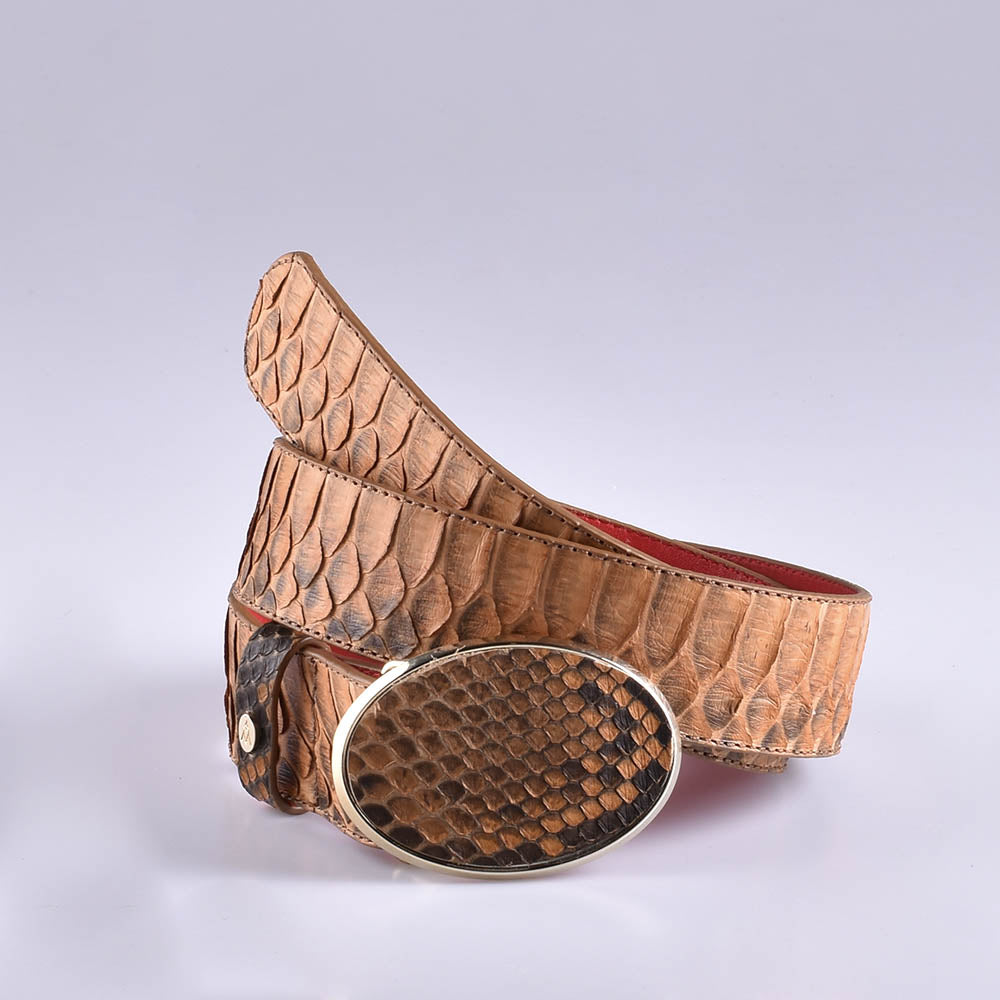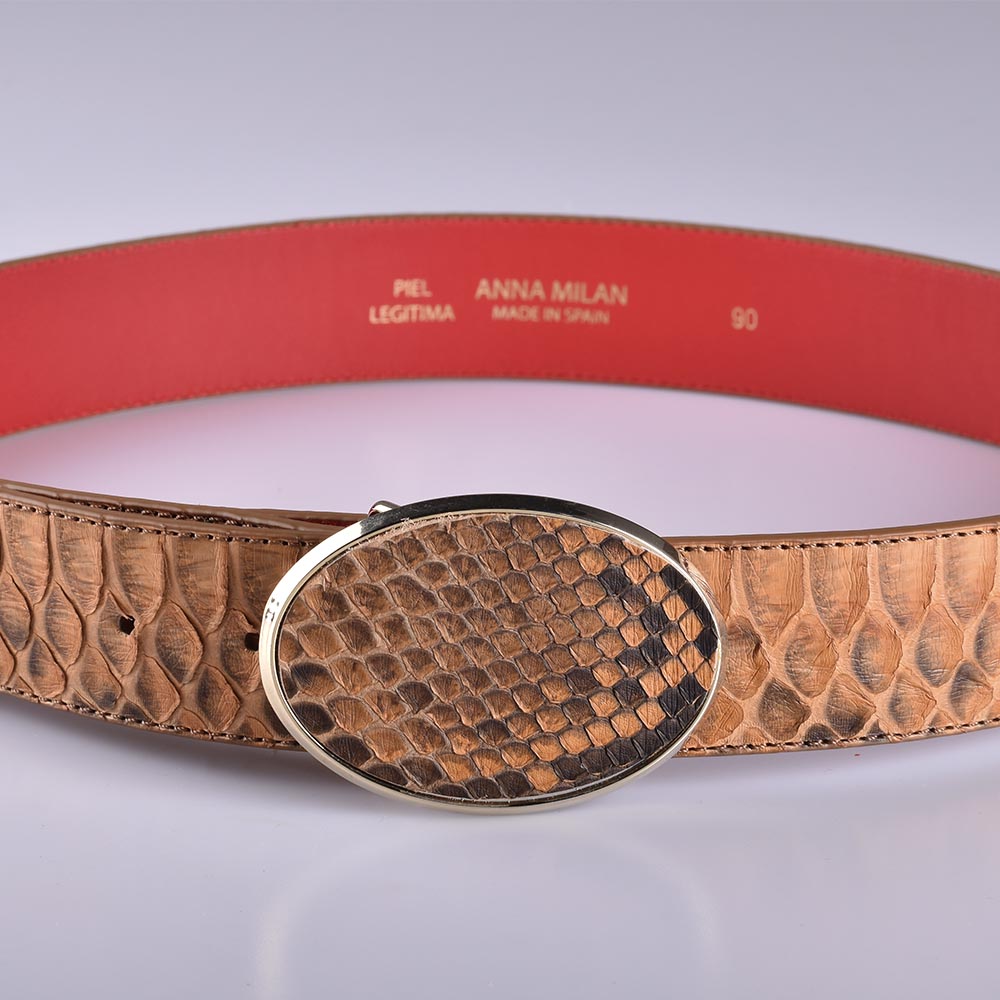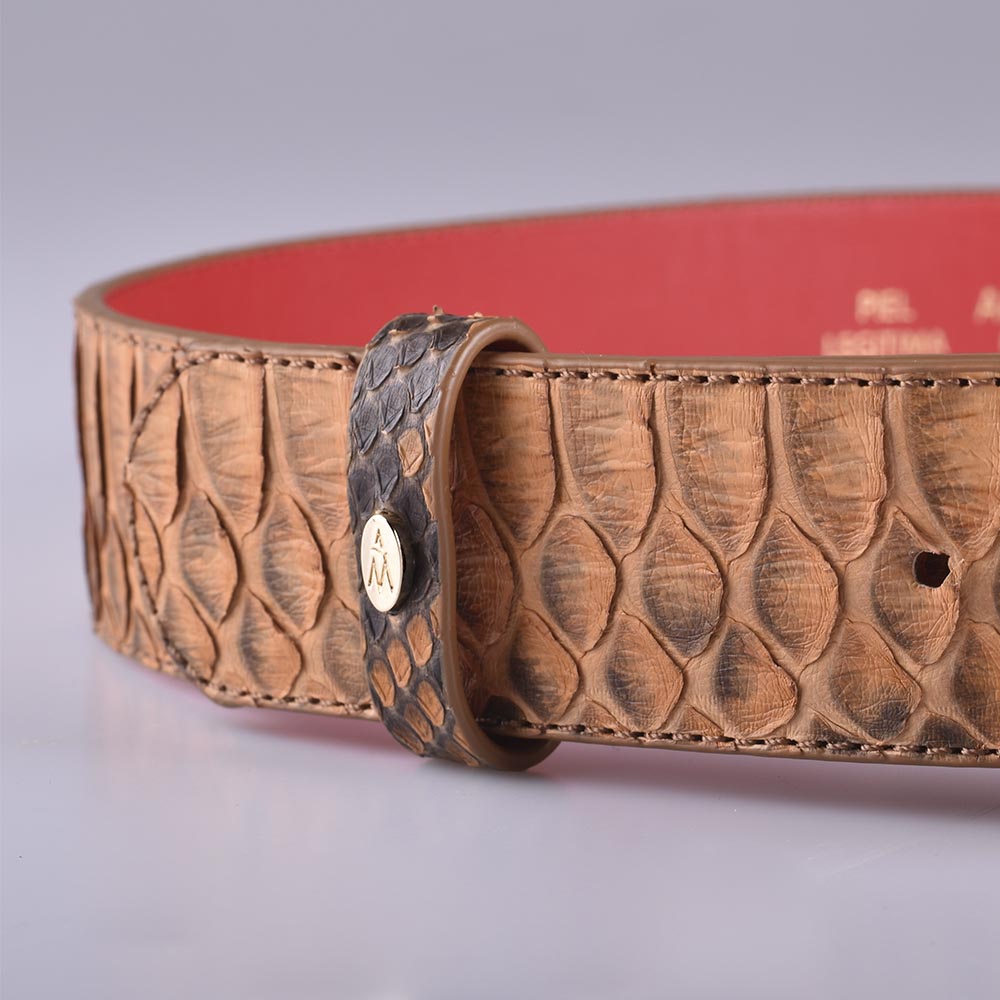 EXCLUSIVE COLLECTIONS

Exclusive Design by Anna Milan, TRADITION for production, QUALITY for the materials and DESIGN for the models. This is the formula that Anna Milan uses to create exclusive collections that her princesses fall in love with. I just want to fit that woman who demands to be perfect and ready for any area of ​​her life. Download our template.